Property Insurance in Matthews, NC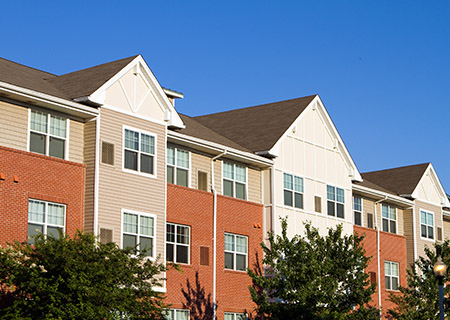 Many business owners and residents of Matthews, NC, don't realize that they need high-quality property insurance until it's too late. A property insurance policy can protect you from financial losses associated with repairing or replacing damaged windows, walls, furniture, and valuable belongings you need to conduct your business or everyday life.
Matthews, NC, is one of the wealthier suburbs of Charlotte, with a poverty rate of only 3.8%. Many residents own expensive houses, commercial real estate, and vehicles. All of these could cost them hundreds of thousands of dollars if left uninsured.
If you're a newcomer to Matthews, or you're shopping for a straightforward and transparent property insurance policy, be sure to reach out to our experts at Craig & Preston Insurance Agency. We'll cover you from flood, storm, fire, and all sorts of property damage in a cost-effective manner.
Personal Property Insurance in Matthews, NC
According to research from Statista, a growing number of Americans are willing to pay more for higher quality furniture, electronics, and commercial equipment. This new trend is a divergence from unsustainable mass-merchandise trends of years past. At Craig & Preston Insurance Agency, we know how much you value your belongings, so most of our commercial and homeowners' insurance policies include coverage for personal property, as do renter insurance policies.
Our personal property insurance covers everything you own, from clothing, furniture, and electronics to musical instruments and jewelry. Depending on your insurance terms, our covered losses may include:
Theft
Fires
Earthquakes
Hailstorms and other weather damage
and many more
Commercial Property Insurance in Matthews, NC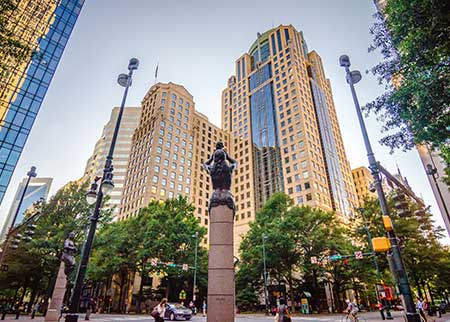 Starting a small business is a life-changing venture for many North Carolinians. Matthews, only a few minutes from downtown Charlotte, is in a region where many small businesses keep the state's economy humming.
However, small businesses are highly vulnerable to lawsuits, vandalism, and natural disasters. It's much costlier to repair and rebuild a commercial property than a residential structure after a severe tornado or hurricane. Replacing computers, HVAC systems, exterior signs, and commercial furniture can cost thousands, if not hundreds of thousands of dollars.
At Craig & Preston Insurance Agency, our commercial property insurance coverage can protect you from adverse weather events, fires, theft, and many more. We'll save you from spending thousands of dollars in repairing business equipment, fleet vans and trucks. Our coverage also prevents you from having to shoulder your customers' or employees' medical costs if an unexpected event occurs on your property.
Homeowners' and Property Insurance in Matthews, North Carolina
Matthews, nicknamed "Stumptown," is a Charlotte suburb with a population of over 30,000. Ranked as one of the safest cities in North Carolina, Matthews boasts a vibrant downtown with easy access to the McDowell Arts Center, numerous shopping opportunities, city events, and diverse restaurants. Matthews was originally a stagecoach stop between Charlotte and Monroe in the 1800s. Residents and tourists can explore the region's rich history at the Historic Train Depot and the Matthews Heritage Museum. With city-hosted outdoor events like Kids in Nature Day at Squirrel Lake Park and an all-day Fourth of July celebration, Matthews balances small-town charm and access to the big city and earns its title as one of the best cities to raise a family.
An insurance policy is your number one defense against property damage. Contact our team at Craig & Preston Insurance Agency today at 704-321-2900 to talk with us about how to protect your real estate investment. Get a free quote from our experts.