Business Insurance, Property Insurance, and Workers' Compensation Insurance in Charlotte, NC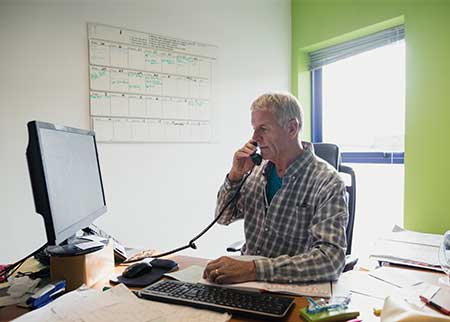 Owning a small business can be a dream come true, but there is always some risk involved. The only way to protect your business interests is to have the right kind of commercial insurance. As a Charlotte, NC, business owner, you need general liability insurance, health insurance, workers' compensation, and other coverage like life insurance, commercial property insurance, or commercial auto insurance.
Every company has different needs, though. To learn more about North Carolina or South Carolina business insurance, be sure to contact a Craig & Preston Insurance Agency agent. Since we're an independent insurance agency, we can find you the best options and provide a free quote.
Business Insurance in Charlotte
If you are shopping around for business insurance in Charlotte, NC, the best choice will be a package that includes comprehensive coverage. Two of the most important policies are professional and general liability. Both are beneficial because they protect business owners from lawsuits. In some cases, these policies can save a company from going under.
Commercial property insurance is also essential to safeguard your company's physical assets. No one can predict a fire, burglary, a roof caving in, or other property damage. You should also consider your valuable equipment and inventory when looking at commercial property insurance policies.
For information about property insurance in Charlotte, contact one of our knowledgeable agents today.
Workers' Compensation Insurance in Charlotte, North Carolina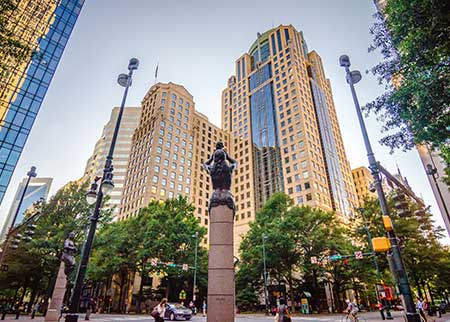 All North Carolina businesses with at least three employees must, by law, have workers' compensation insurance, with some exceptions. Qualifying businesses that fail to carry this coverage can get themselves into legal trouble, facing fines, misdemeanor or felony charges, or end up in jail.
Fortunately, you can purchase workers' compensation policies from private insurance companies like Craig & Preston Insurance Agency. Our experienced independent agents are familiar with North Carolina's workers' compensation laws and can offer you sound guidance.
Charlotte, NC, is a fantastic place to live and work. While our city is famous for NASCAR, the Tarheels, and amazing barbecue, this is just a small taste of what the city offers. If you own a business here, you have chosen a great location, so be sure to protect your interests. Whether you are a new owner or need to revamp your current business insurance policies, we can help.
Reduce your business risk by calling our Craig & Preston Insurance Agency team at (704) 494-9495. Our agents understand how important your investment is. We will explain different business insurance coverages and premiums and design affordable custom coverage for your needs.