Homeowners Insurance, Property Insurance, and Renters Insurance in Gastonia, NC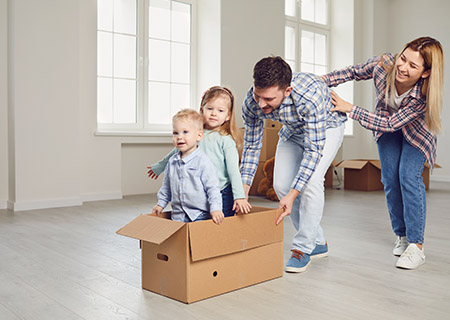 No matter if you are renting a small studio apartment in Gastonia or a large multilevel condo, having renters' insurance is a must. Doesn't the building owner's insurance cover you? No, the owner's insurance only covers the building, not your personal property that is inside the building. This is the purpose of having renters' insurance for where you live, to ensure that your personal property is covered should something bad happen. Renters' insurance isn't very expensive either, which makes it a no-brainer to speak to your Craig & Preston Insurance Agency agent to make sure you have a policy in place.
Home Insurance in Gastonia, NC
Congratulations, you purchased your first home! Or maybe you finally have that dream home or retirement home in Gastonia that you've always wanted. In any case, you'll need to get your homeowners insurance in place as soon as you can to protect your investment. The last thing you want is for something to happen to your home, like a large tree falling onto it and damaging it severely, and finding yourself without insurance to help cover the cost of repairing and replacing things. Things like this can easily cost tens of thousands of dollars, if not more, and insurance is there to cover those costs, but only if you have it in place. Contact your Craig & Preston Insurance Agency agent today to get your home insurance in place and for the right amount of coverage for your home.
Property Insurance in Gastonia, North Carolina
As you can see, it is important to have some sort of property insurance to help protect what you have in Gastonia. Getting it after the fact does you no good, except for help you for future events. Don't let time waste on this important part of your overall protection plan. Your local Craig & Preston Insurance Agency agent can walk you through the important pieces for your property insurance needs and get you the right coverage for your needs.
Gastonia is named for William Gaston, a jurist and United States Representative from North Carolina. The Loray Mill strike of 1929 in Gastonia was one of the most notable strikes in the labor history of the United States. The strike largely failed in attaining its goals of better working conditions and wages, and the American labor movement was never able to gain a foothold among textile workers in Gastonia. The strike, however, became for a while an international cause célèbre, figuring in several novels published in the 1930s.