Life Insurance and Health Insurance In Concord, Matthews, Gastonia, Charlotte, NC, Fort Mill, SC, and Surrounding Areas
Life Insurance from Craig & Preston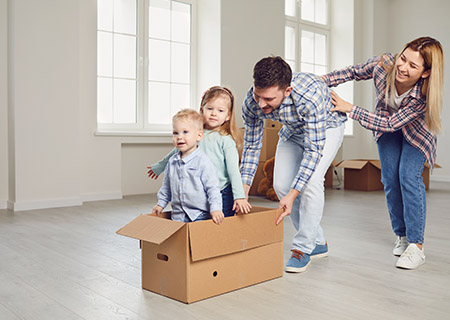 You've worked hard to take care of your family. Your income provides the home they live in, the cars they drive, and the schools they attend. What happens if you're not there to earn an income? No one likes to consider the unthinkable…but failing to plan for your family's financial security in the event of your death is extremely hard on those you leave behind.
Why Life Insurance? Obligations Don't Go Away
There are more than funeral costs to consider when the family's wage earner passes away unexpectedly. Ongoing financial obligations create additional stress at the most difficult time in your family's life. The last thing your survivors need is the emotional trauma that comes with financial hardship. You can eliminate that additional hardship with a smart life insurance plan.

Preparing For Their Future
The right life insurance plan ensures your family continues to live life without worrying about money. A well-thought life insurance policy delivers peace of mind…and financial security when you're no longer able to do so. Your family could have the funds necessary to:
Satisfy your home mortgage
Pay for college
Eliminate credit debt
Create ongoing income
and so much more
Life Insurance, Plan Today for Tomorrow
No one knows the future…but we can make plans for what may come. Your Craig & Preston Insurance agent can guide you through the many options available to you and your family. We can introduce plans that build cash value throughout your lifetime which you can use to supplement your retirement. We hope that you enjoy a long and prosperous life. If that's not the case, life insurance might become the best gift you ever give your family.
Our life insurance options include:
Permanent Life
Universal Life
Whole Life
Term Life
Return of Premium Term Life (all premiums are returned to you at the end of the policy term)
Fixed Annuities
Individual Annuities
and more
Making Healthcare Affordable
It makes it possible for you to earn an income. Without it, it's almost impossible to enjoy life. What is 'it'? Your health.
Good health should never be an 'either-or' proposition, but for many, that's exactly what it is. The cost of medical care prevents many from seeking out the treatment they need. At Craig & Preston Insurance Agency, we believe you should never do without the medical care you need due to money concerns.
Health insurance is still the most affordable way to enable you to maintain you and your family's health. Eating well, exercise, and avoiding high-risks practices (smoking, excessive drinking, etc.) play a significant role in helping you live a healthy and happy life.
Even the healthiest individual can be struck with catastrophic illnesses, and treating them is extremely costly. Craig & Preston Insurance Agency offers health insurance options that allow you and those you love to receive medical treatment when they need it.
Choose the Insurance Coverage That's Right for You
Some plans provide coverage that you may decide you don't need. Choosing specific coverage can reduce your health insurance premiums significantly. Older individuals consider prescription coverage a 'must-have', while others want only catastrophic coverage.  Whatever you need, the professionals at Craig & Preston offer options designed for you and your family. These policies can be designed to address many expenses, including:
Doctor visits
Prescriptions
Medical Testing
Specialized care (Cardio-vascular care, respiratory care)
Surgical procedures
Medical Imaging (x-ray, CT-scan, etc.)
We'll help you select the right coverage at the right price, shopping among multiple carriers to get you the best possible rates.
Our coverage options include:
Major Medical
Disability Income Protection
Health Savings Accounts
Medicare Supplements
and more.
Group Life & Health Insurance
Attracting and retaining quality employees is becoming more and more difficult as competition continues to escalate. Companies throughout North Carolina and beyond are gaining an edge by providing attractive benefits packages. Studies find that job candidates consider a strong benefits package to be of the utmost importance when choosing an employer.
Craig & Preston Insurance Agency can put together affordable and attractive benefits packages that can give you the edge when recruiting top-notch employees.
Group Health
Group Life
Disability
Dental
Vision
Health Savings Accounts
Craig & Preston can guide you through the maze of options to create an affordable package your employee candidates will appreciate.
Options include:
Preferred Provider Organization (PPO)
Health Maintenance Organization (HMO)
Consumer Driven Health Plan (CDHP).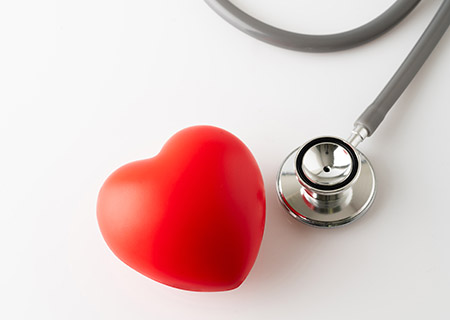 You'll also want to consider part-time employees or those who don't qualify for the same benefits as full-time employees. Craig & Preston has a variety of plans designed to accommodate even the most diverse workforce.
GET A QUOTE TO START SAVING TODAY
Our agents will match you with the best coverage and rates for your car, home, and business.