You work hard at your business, and you want to make sure that you protect your investment of money and time. That's why you need to have business insurance to protect your business. But, do you have the right coverage? Will liability be enough, or do you also need a policy for the property? Will the policy cover vandalism to your shop? Can you get insurance for the industry that you are in? What if it's just me and I don't have employees, do I still need insurance?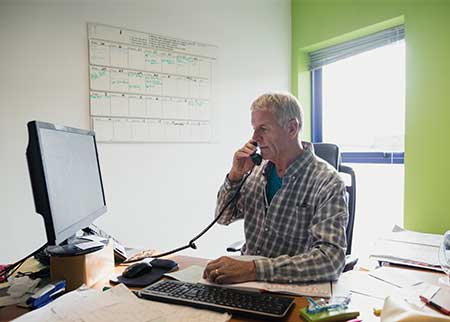 All of these questions and more will be answered by the experienced agents with Craig & Preston Insurance agency. They will review your business and offer suggestions for your business insurance to help make sure that you are protected appropriately.
Coverage When You Have Employees
When you have employees working in your business, there are several insurance policies that you'll want to have or consider having. Perhaps that most well-known is workers' compensation insurance, which covers your employees with injury and more. Just as important for business owners is employment practices liability insurance. This policy focuses on claims from employees from things such as wrongful termination, sexual harassment, discrimination, and more. And you can offer group health insurance for your employees as well, which is a nice benefit. This can include not only health insurance, but also dental insurance, vision coverage, and even utilizing health savings accounts. Give a call to your Craig & Preston Insurance agent to learn just how affordable these policies can be for your business.
Will I Have Enough Insurance Coverage
Many business owners wonder if the coverages that they have will be enough, should things get really bad. When you speak with your local Craig & Preston Insurance agent, they may recommend that you look at adding an umbrella policy for your business. If your regular insurance policies don't cover the number of damages, the rest will have to come from you, the business owner. An umbrella policy helps to cover that portion that isn't covered by your regular policies. The amount will vary based on the coverages you already have in place, assets that are looking to be protected, and more. The point of insurance is to protect your business to ensure that it can continue, which provides you and your employee's money to live. An umbrella policy will help to keep that going for all involved.